Eco-Gozo funded display cabinets compliments ERDF 2007 – 2013 funded restoration works at Karmni Grima Museum, Ta' Pinu National Shrine
Restoration and conversion works at the residence of Karmni Grima, the lady from Gharb who, in 1883 heard our Lady calling her from the Ta' Pinu Chapel, are in an advanced stage of completion. Ta' Pinu National Shrine plans to re-open this residence as a Museum later on in 2012 to enrich the cultural and religious touristic experience of whoever visits the Ta' Pinu National Shrine in Gozo. These works are being carried out under the project entitled "Discovering cultural and religious tourism in Gozo" with the support of an EU financial grant of 85% on a project cost of €400,000, under the European Regional Development Fund (ERDF) for Malta 2007 - 2013 and the co-financing from the office of the Parliamentary Secretary for Consumers, Fair Competition, Local Councils and Public Dialogue. This financial aid includes also the restoration works on 12 works of art by Maltese artist, Joseph Briffa, which (works) are also in an advanced stage of completion.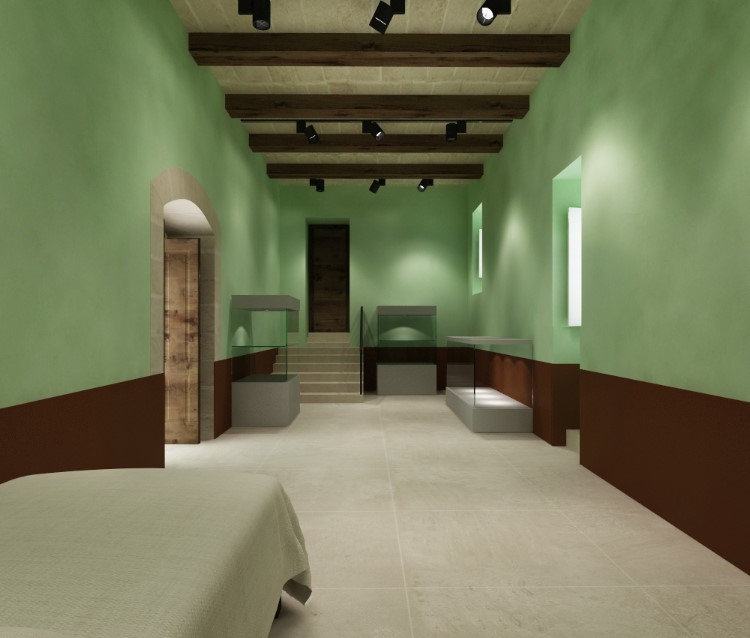 (Photo insert – artist impression once restoration works at the museum are completed)
In the meantime Ta' Pinu National Shrine is also the beneficiary of a grant of €50,000 from the Ministry for Gozo under the funding schemes launched last year for Eco-Gozo projects and being implemented by NGOs. The project, entitled "Religious artifacts on public display to add value to the Gozo Cultural and Historical Heritage & Tourist Product" will see that funds are utilized to purchase a number of display cabinets to enrich further this cultural and religious experience by displaying the many religious and traditional artifacts found in this residence and which belonged to Karmni Grima and her family. The Eco-Gozo project will thus compliment the EU funded one as the professional display of these artifacts will render the Museum more in line with the expectations of the visiting foreign and domestic tourist. The museum will be contributing to the added value of the tourism offer in Gozo, and also support the Government's efforts to tap the specialised tourism niches in Gozo – in this case religious tourism – which can help increase tourism arrivals in the winter months.