Meditations for the Via Crucis - Fifth Station
Jesus meets his Mother Mary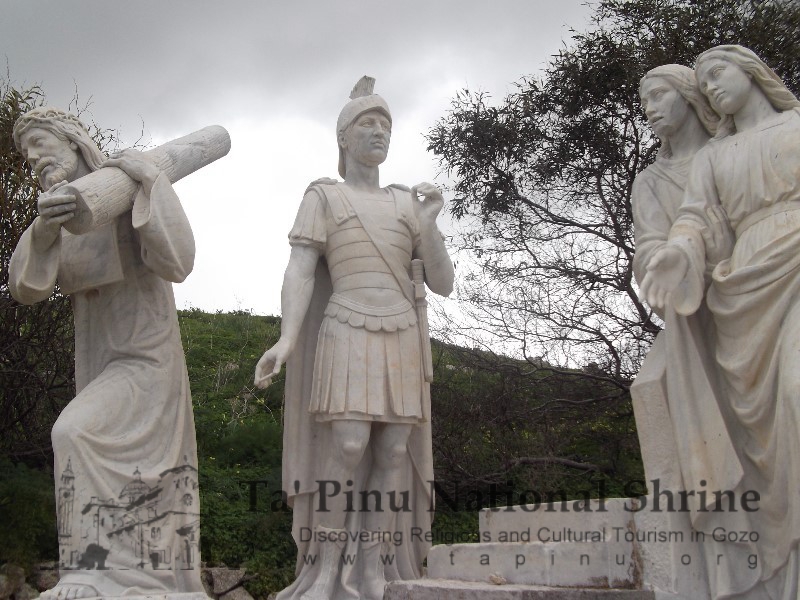 | | |
| --- | --- |
| Reading from the Gospel according to Luke | (Lk 2: 34-45, 51) |
Simon blessed them and said to his mother; Behold this child is set for the fall and rising of many in Israel…and a soul will pierce through your soul!' and his mother kept all these things in her heart'.
Reflection
Mary keeps these things in her heart….she ponders on the entire life of her Son.
On the way to Calvary she meets her Son again.
The Mother is full of sorrow and the Son is suffering.
Both of them are walking together without uttering a word
Both of them walking the way of the Cross…
This time also Mary ponders in hear heart and believes that these are 'the things of the Father' (Lk 2: 49).
Prayer
Mary, Mother of Sorrows,
You are glad because you are the Woman of Faith.
When we walk the way of the Cross we sometimes ask
'Why all this suffering, all this pain, all this sorrow, why death?'
During these moments, O Mary, walk with us and strengthen our faith
that we may recognize that the way that leads to Calvary,
is the same way that brings us to the hill of Joy.
Silence.....Our Father, Hail Mary, Glory be
Blessed is the Passion and Death of Our Lord Jesus
O Lord have mercy on us and grant us forgiveness of our sins
We adore you O Christ and we bless you.
Because by your holy cross, you have redeemed the world.