Meditations for the Via Crucis - Fourth Station
Jesus condemned to the death of the Cross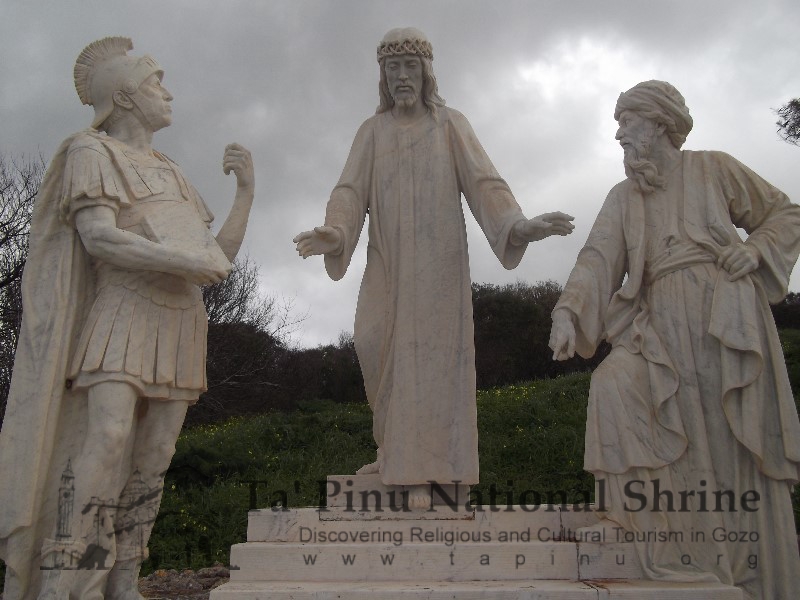 | | |
| --- | --- |
| Reading from the Gospel according to Matthew | (Mt 27: 17-26) |
So when they had gathered Pilate said to them: 'Whom do you want me to release for you, Barabbas, or Jesus who is called the Christ?'….Let him be crucified!' Then he released for them Barabbas and having scourged Jesus, delivered him to be crucified'.
Reflection
The name 'Barabbas' means 'son of his father'.
This was a name which was given to illegitimate children, children with an unknown father.
Barabbas is a symbol that stands for ourselves: it was because our sin that we became children, children who have gone away from their Father!
The name Jesus means 'he who saves the people from their sins' (Mt 1: 21).
Prayer
Mary, teach us to live as adopted children of God.
You never left the Father,
Because you are the Immaculate, you are without sin.
Be with us on our way that we may never want the death of our brothers and sisters,
Because they have all been saved through the blood of the Christ.
Silence.....Our Father, Hail Mary, Glory be
Blessed is the Passion and Death of Our Lord Jesus
O Lord have mercy on us and grant us forgiveness of our sins
We adore you O Christ and we bless you.
Because by your holy cross, you have redeemed the world.