Meditations for the Via Crucis - First Station
Jesus celebrates the Last Supper with his disciples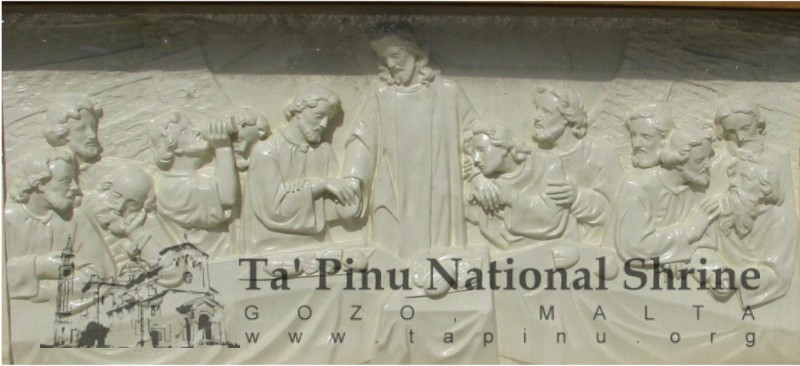 | | |
| --- | --- |
| Reading from the Gospel according to John | (Jn 13:1) |
'Now before the feast of the Passsover, when Jesus knew that his hour had come to depart out of this world to the Father, having loved his own who where in the world, he loved to them to the end.
Reflection
He who had loved his own, loved them to the end.
The Lord sheds away his cloak and put on the apron
The lord of the table stands and becomes a servant
He through whom all was made says: 'This is my body which is given up for you' (Lk 22: 19)
Prayer
O Virgin Mary, handmaid of the Lord,
Help us to appreciate and participate better in the Lord's Supper,
Because it is the Eucharist that gives us the strength to learn how to strip off our pride and put on humility,
How to put aside all honours and power, and put on in its stead, the apron,
That we may be handmaids to each other and to the Lord.
Silence.....Our Father, Hail Mary, Glory be
Blessed is the Passion and Death of Our Lord Jesus
O Lord have mercy on us and grant us forgiveness of our sins
We adore you O Christ and we bless you.
Because by your holy cross, you have redeemed the world.