Meditations for the Via Crucis - Sixth Station
Jesus falls under the Cross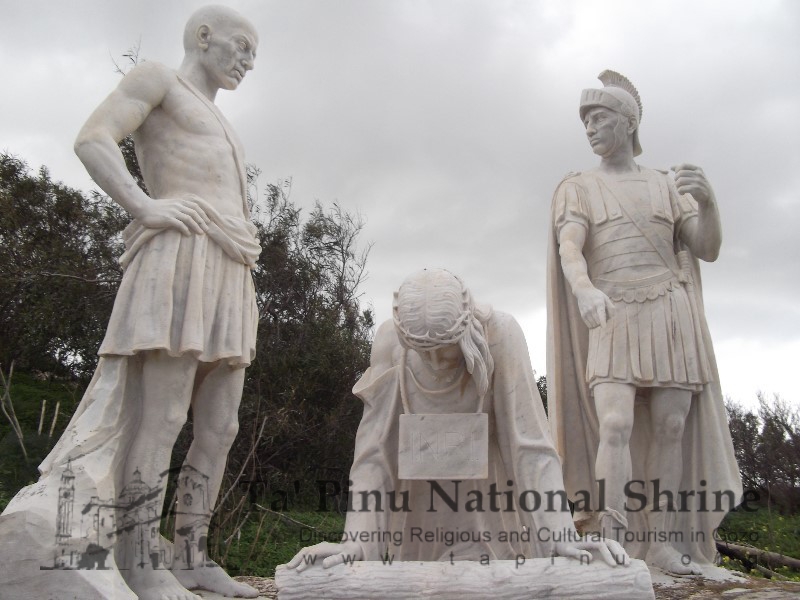 | | |
| --- | --- |
| Reading from the Book of the Prophet Isaiah | (Is 53: 2-5) |
He had no form or comeliness that we should look at him, and no beauty that we should desire him. He was despised and rejected by men; a man of sorrows and acquainted with grief; but he was wounded for our transgressions, he was bruised for our iniquities'.
Reflection
Adam, made up of earth, because of his sin, goes back into the earth (Gen 3: 19)
Christ, the second Adam, because of the sin of the first Adam,
Is to be found with his face in the dust, weighing upon him our sickness and sins.
This is the Good Samaritan who came down from heaven because of you;
This is the Good Shepherd who left the Father's house because of you
And came to look for he who has been lost...
Let up take you upon his shoulders to the house of the Father.
Prayer
Mary, Mother of the Good Samaritan,
Under your protection we find refuge; and when we fall under the weight of our sins, our sickness, and under our Cross, help us that we may hear the voice of your beloved Son;
'Come to me all ye who labour and are heavy laden and I will give you rest' (Mt 11: 28).
Silence.....Our Father, Hail Mary, Glory be
Blessed is the Passion and Death of Our Lord Jesus
O Lord have mercy on us and grant us forgiveness of our sins
We adore you O Christ and we bless you.
Because by your holy cross, you have redeemed the world.