A Temple to Our Lady - Ta' Pinu Basilica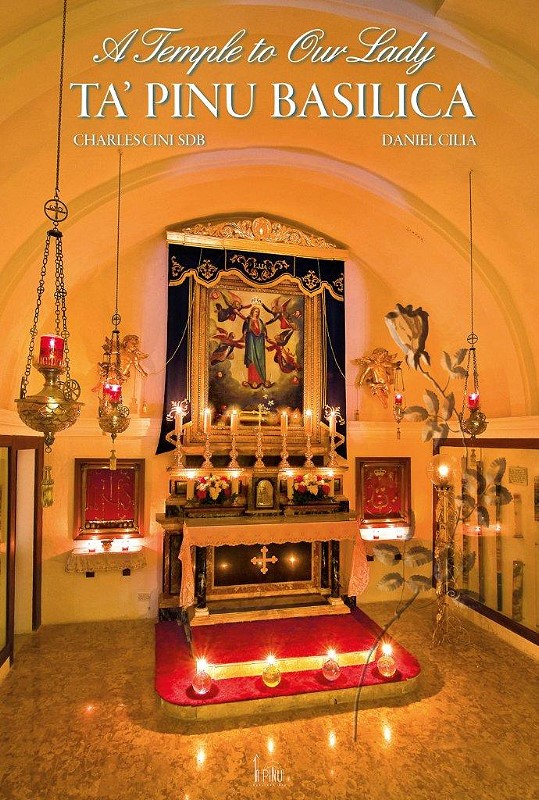 With more than 300 photographs, this 192 page full colour 32 x 22cm coffee table book reveals the architectural allure of the basilica, its beautiful works of art and ex-voto, archival photographs of the construction of the church, and the yearly calendar of events at the Sanctuary accompanied with a vivid and comprehensive narrative by Fr. Charles Cini SDB, and photography and design by Daniel Cilia.
A 31 x22cm poster of the portrait of The Blessed Virgin of Ta' Pinu printed on 250 grams Fabriano cotton paper, is being offered FREE with each book.
Available in hard-bound at the price of €50 from the Ta' Pinu Basilica.