Meditations for the Via Crucis - Third Station
Judas Iscariot betrays his Lord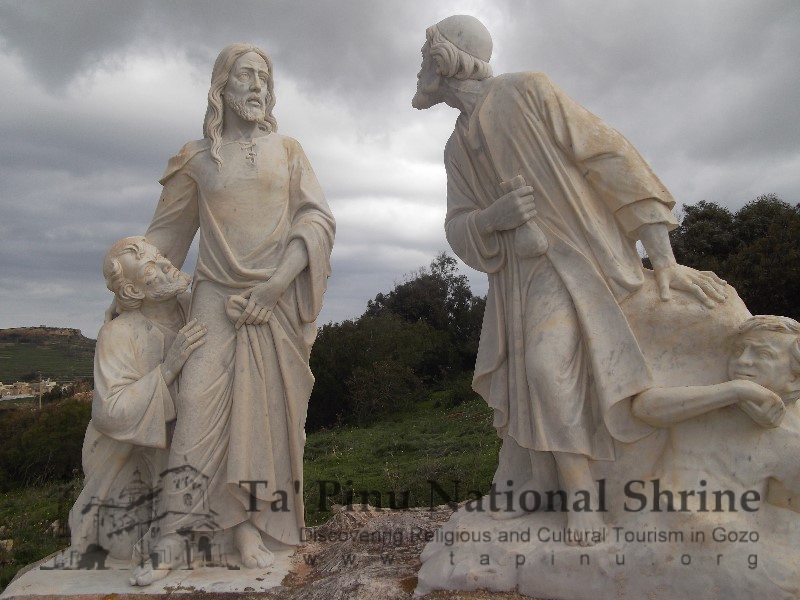 | | |
| --- | --- |
| Reading from the Gospel according to Luke | (Lk 22: 47-48) |
When hewas still speaking, there came a crowd and the man called Judas, one of the twelve, was leading them. He drew near to Jesus to kiss him; but Jesus said to him, 'Judas, would you betray the Son of Man with a kiss?'
Reflection:
The kiss, a sign of love, becomes a lie, a betrayal.
Judas, the chosen one, the disciple, now is a traitor.
Christ, the Lord, he whom the crowd follows, is now alone, abandoned, betrayed. Love not loved! Forsaken Love!
Prayer:
Mary, your name means 'beloved by God, the chosen one!'
You do not know what betrayal means because your life was a life of love.
The story of Judas belongs to us, it is our story.
Remind us o Mary, that your Son Jesus
He who is very often betrayed and abandoned,
Will never abandon us...
Because: ''Can a woman forget her sucking child, that she should have no compassion on the son of her womb? Even though may she forget, yet I will not forget you' (Is 49: 15).
Silence.....Our Father, Hail Mary, Glory be
Blessed is the Passion and Death of Our Lord Jesus
O Lord have mercy on us and grant us forgiveness of our sins
We adore you O Christ and we bless you.
Because by your holy cross, you have redeemed the world.