Meditations for the Via Crucis - Thirteenth Station
Jesus is laid in a new tomb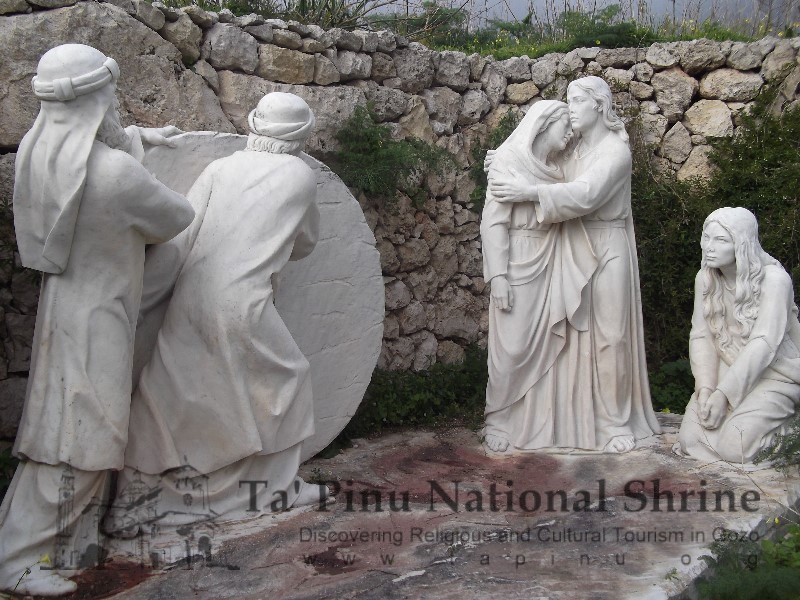 | | |
| --- | --- |
| Reading from the Gospel according to John | (Jn 19: 40-42) |
They took the body of Jesus and bound it in linen cloths with the spices as is the burial custom of the Jews. Now in the place where he was crucified there was a garden and in the garden a new tomb where no one had ever been laid. So because of the Jewish day of Preparation, as the tomb was close at hand, they laid Jesus there.
Reflection
The children of darkness rejoice
Because who said: 'I am the Light of the World'
Now is lying in the darkness of the tomb.
Christ, the Light of the World, descends into the earth to destroy death.
And in this manner, the words of the Prophet became true:
'The people who walked in darkness have seen a great light' (Is 9: 2)
Prayer
O Virgin Mary,
Standing beneath the Cross, thou remained standing even by the tomb.
Though art the Woman of Faith!
You believed that darkness could never prevail over light,
You believed that death can never win over life,
You believed that hate can never win over Life,
We pray to you that our Faith in Christ remains strong
Because he is the Light, the Way, the Truth and the Life.
Silence.....Our Father, Hail Mary, Glory be
Blessed is the Passion and Death of Our Lord Jesus
O Lord have mercy on us and grant us forgiveness of our sins
We adore you O Christ and we bless you.
Because by your holy cross, you have redeemed the world.